As the title states, former City of Miami assistant fire chief and convicted fraudster Veldora Arthur was sentenced to 57 months in federal prison this morning after a five hour hearing before Judge Patricia Seitz (check out her bio, WOW!) that started at 8:30 this morning. In addition to the 57 months, once released she'll have to serve an additional 36 months of probation.
I was in utter disbelief as I sat through this hearing, even after being found guilty and having been incarcerated for several months, Ms. Arthur both through her own statements and through her attorney, Bruce Lehr, who gave a somewhat less than stellar performance, were still making excuses and were both pleading ignorance
regarding her role in the fraud. At one point U.S. Attorney, Armando Rosquete brought up another instance of mortgage fraud that she had committed in a separate straw buyer scheme that she was involved with but not criminally charged for. In this instance Ms. Arthur orchestrated the scheme and put up the money (approximately seventy four thousand dollars) for the down payment, a couple of days after the closing (we'll discuss this case next week in detail) Ms. Arthur received the money back with an additional ten thousand dollar profit. To his credit, the prosecutor eloquently described the transaction and provided the court with all the relevant documents regarding the down payment that she put up for the straw buyer, wire transfer authorizations, bank statements, etc all detailing the approximately $74,000 being wired out of her account and then the subsequent $84,000 being wired back into her account days later (the original $74k + $10k profit). When the judge asked Ms. Arthur's attorney to explain this suspicious banking transaction, he explained that his client knew nothing about the real estate transaction nor the wire transfers both in and out of her account. As ridiculous as that may sound, the judge actually went so far as to say that if Ms. Arthur didn't authorize the wire leaving her account and since she had no idea who had authorized the wire that it must have been a phantom or a ghost that did so!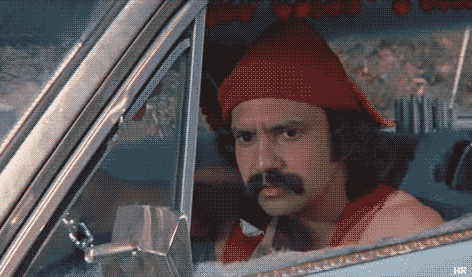 Are you fucking kidding me? $74,000 leaves your account without your knowledge or your consent then a few days later $84,000 comes back in and you don't even think to question it? WTF?
Judge Patricia Seitz
The worst part of this hearing was bringing her family and friends into the courtroom and having them dragged through this mess. Somehow Ms. Arthur and/or her attorney thought it was a good idea to have her emotionally fragile 15 year old daughter before the court to make a statement. I can't begin to tell you how horrible I felt watching this poor girl stand before the court and have to be subjected to seeing her mother wearing khaki prison clothes and with shackles around her legs. This was truly and utterly unnecessary.
I have to really question what Ms. Arthur and her attorneys were thinking when they decided to take this case to trial rather than take a plea, the government had a mountain of incontrovertible evidence against her, most in the form of damning mortgage documents that she couldn't deny. I suspect if she would have plead out that she could have ended up with something in the neighborhood of 24 months rather than the 57 months she ended getting.
Regardless of what Ms. Arthur did to get herself into this position she finds herself in today, I have to tell you, seeing her family suffer through this hearing made for one of the saddest days of my life. I pray that Ms. Arthur and her family get through this horrible ordeal and get on with their lives.
We'll discuss this hearing and its outcome at length next week.