.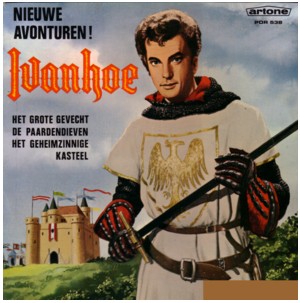 Earlier this week we discussed the New Times article on the Ivanhoe Smester mortgage fraud case, the article alleged that Mr. Smester was wrongfully imprisoned for some frauds that his childhood friend committed, the article then goes on to say...
Finally, three days before Valentine's Day 2011, a judge dismissed the counts against Smester.
Some how the article left out the fact that Mr. Smester went to court on these charges and after a short trial was found guilty! Check out the indictments...
Indictment Ivanhoe Smester
Superseding Indictment Ivanhoe Smester
And the subsequent verdict...
Jury Verdict Ivanhoe Smester
So things are a little more complicated that they appear in the New Times article, we'll get together what we can of the case file today and discuss on Monday.
Our friends over at the Crespo Gram report and Investigation Miami have done a great job covering the how Commissioner Marc Sarnoff allegedly used the taxpayer funded Downtown Development Authority to help him win his bid for reelection, now it looks like one of the candidates running against him, Michelle Niemeyer
has followed their lead and filed a complaint against him with the Miami-Dade Commission on Ethics & Public Trust and notifed the State Attorneys office of the situation. From the Daily Business Review article...
A candidate seeking to oust Miami Commissioner Marc Sarnoff claims he used his position with the Downtown Development Authority to benefit his political campaign.
Michelle Niemeyer, an attorney and chair of the Coconut Grove Village Council, filed a complaint Thursday with the Miami-Dade Commission on Ethics & Public Trust.
She alleges Sarnoff misused public resources, including DDA employees, when he allowed the authority to mail postage-paid postcards to downtown residents and likely voters.
According to the complaint, Sarnoff didn't object to the DDA board's decision to pay for the cards that asked for contact information in case residents wanted absentee ballots or wanted to make address changes.
The postcards were pre-addressed to the DDA office, not the Miami-Dade Elections Department. Niemeyer said Sarnoff would have useful voter information at his disposal when the DDA collects the postcards.
"DDA funds and DDA employees' time and resources had to have been used in creating the materials and dealing with the responses," Niemeyer claimed.
Sarnoff said the complaint is baseless. He said the DDA has neither shared the voters' information with him nor has he asked for it.
Sarnoff said the DDA had a similar mailing campaign during the recent county mayoral elections.
The DDA is funded through property taxes levied on businesses and condo owners in the downtown and Brickell areas.
Niemeyer sent a copy of the complaint to Miami-Dade State Attorney Katherine Fernandez Rundle.
A great step in the right direction, I doubt the complaint is going to get anywhere but at least it will bring to light the kind of shenanigans going on behind the scenes during this campaign.