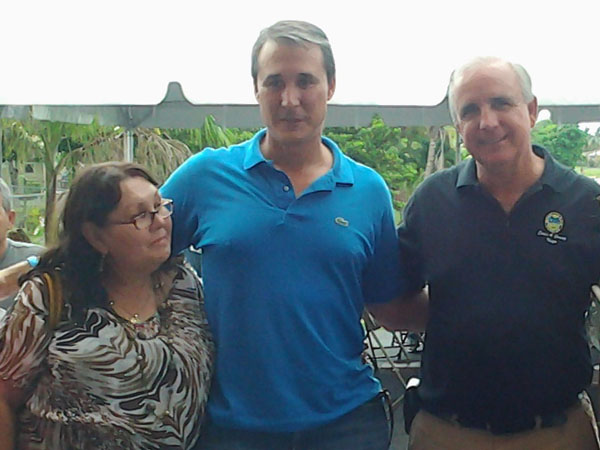 Daisy Cabrera, alleged absentee ballot fraudster pictured with Mayor Gimenez
With all the noise about absentee ballot fraud recently, two Miami Dade legislative candidates have decided to put there money where there mouths are. According to this flyer put out by candidates for state house, Ross Hancock and Dr. Jeff Solomon, they will pay anyone $1,000 for information that leads to the arrest and conviction of people committing absentee ballot fraud. Check out the flyer...
Absentee Ballot Fraud Reward
Sounds legit! Visit their website for more info. But here's the real question. Considering how pervasive this type of voting fraud is, why is it left to two candidates for state house to put something like this together? Shouldn't the state attorneys office or the police be offering a reward like this?