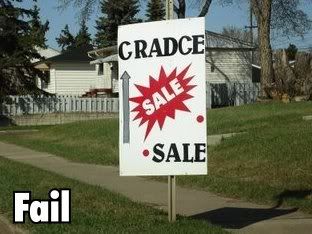 So, you've ripped off a client for two million +++, what are you going to do next? Have a garage sale of course! We received this email a couple of days ago regarding disgraced attorney Roger Besu
who is accused of stealing over
two million dollars from one of his clients. Take a look:
"As soon as Roger Besu and his wife left the country, the whole family mobilized they sold off the property on palm island, the twin engine airplane etc, they went with a U-haul and removed all of there personal belonging and took it to Babelyn Gonzalez (step-daughters) house she sold most of it for cash (garage sale). Several times Babelyn traveled out of the country ie costa Rica were Rogers wifes (barbara) brother lives ?, and other central and south american countries, the family new were they Roger and Barbara were, they are all guilty. In late August Babelyn went to NYC to visit Rebecca Besu to see Barbara Besu she was flying in to see them. why dont the police interview Babelyn Gonzalez, Christopher, George Besu, Rebecca Besu, Cristy Besu. "
Wow. I haven't been able to confirm any of that information from our anonymous tipster yet, so take the information in the email with a grain of salt. We're off to the courthouse to get some new information, we'll have an update a little later.